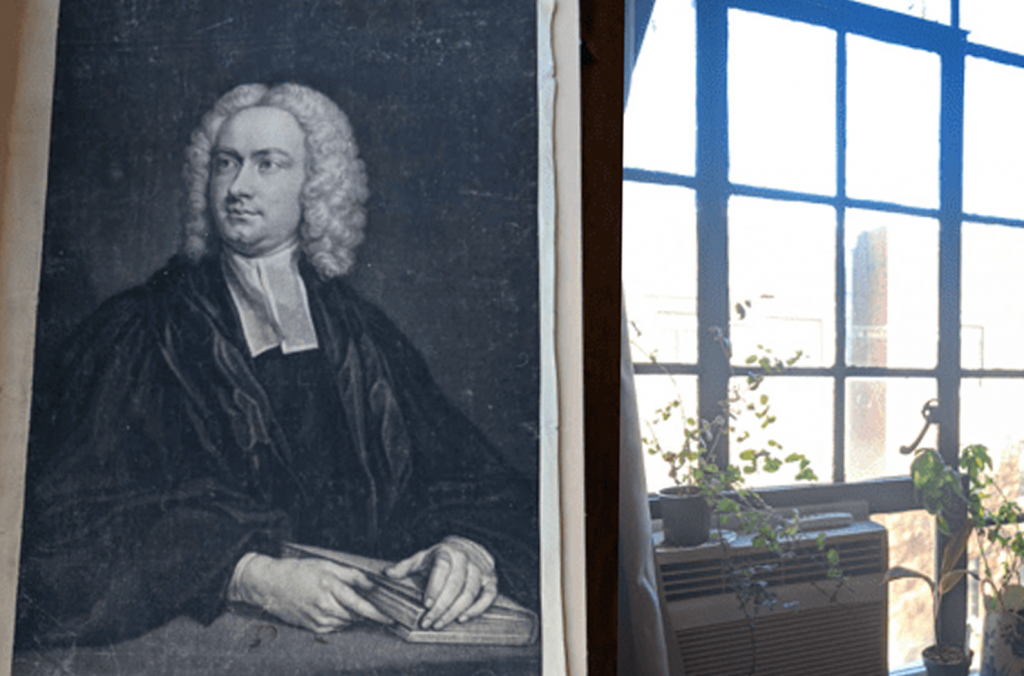 By Alexandra Izzard, Class of 2022
Examining this print in direct sunlight, its many flaws and relatively medium quality were quite evident. I could see the wrinkles in the paper, the scratches on the surface, and places where it has been later marked. The velvety blacks of the mezzotint were not very strong – the sitter appeared fuzzy and slightly undefined, ghostly in the bright light.
Though the subject is certainly interesting, I was more concerned with the materiality of the print, so the next step was to consider the lighting under which it would have been observed in the 18th century.