The Winterthur Program offers a Master's Degree, providing interdisciplinary study of diverse ideas, contexts, and theories—supported by truly unparalleled hands-on study of objects, landscapes, buildings, decorative arts, and design, both within and outside the vast collections of the Winterthur Museum, Garden & Library—so that all of our students may acquire the skills necessary to expand and confound predominant scholarship in material culture.
WINTERTHUR FELLOWS EXPERIENCE
INTERDISCIPLINARY LEARNING
INTERDISCIPLINARY LEARNING
Students engage
in both coursework
and field study
in all public humanities.
HANDS-ON STUDY
Students have access to renowned
public & private collections,
university and special collection libraries,
scientific laboratories, and multimedia design studios.
FACULTY MENTORING
Students build
life-long relationships
with distinguished museum
and university thought leaders.
PUBLIC SCHOLARSHIP
Students contribute to
ground-breaking scholarship
in public humanities
and material culture study.
PROFESSIONAL DEVELOPMENT
Students are exceptionally well-prepared
for careers in academic teaching,
art and antiques markets, consulting,
historic sites, museums, and preservation.
FROM THE DIRECTOR
Welcome to the Winterthur Program in American Material Culture.
Focused on the material world of America in historical and global contexts, the Winterthur Program addresses the complicated lives of objects, the way in which objects fostered human relationships, and how objects ranging from the seventeenth century to the modern era enable us to understand the past in all of its diversity, including the American material world created by Black, Indigenous, or people of color.
Students come from across the country and also from abroad, with diverse backgrounds reflected by a broad range of undergraduate majors. Our faculty are leaders and scholars in the various fields of curating and museum studies, art history, history, literary studies, anthropology, and archaeology. At both Winterthur and the University, field study and visiting researchers and professionals connect our students with faculty and colleagues around the world.
The Program's founding values in 1952—disciplined looking, analytical reasoning, careful recording, and even scientific testing—continue to shape the Program today. All Winterthur Program students have the rare privilege of handling objects in the Museum collection, encouraging our students to personally engage with a wide range of materials from many different time periods and regions.
Students select the Winterthur Program for its small size, cohort model, unparalleled level of mentoring, experiential learning, and its commitment to fully funding all students—all which have prepared our students for exceptional careers.

Martin Brückner
Director, Winterthur Program in American Material Culture
SOUTHERN US
Mid-June, second-year Fellows spend a week experiencing southern decorative arts, material culture, & ethnic communities.
South Union Shaker Village
NORTHERN US
In August, second-year Fellows spend a week experiencing four centuries of social, cultural, environmental, and political material culture.
Peabody Essex Museum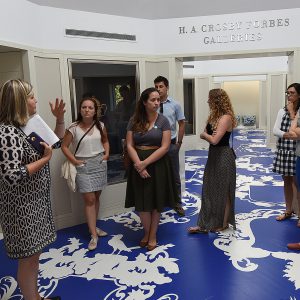 Unparallelled Hands-On Learning Beyond the Classroom
LEARN MORE
UNITED KINGDOM
In January, first-year fellows spend two weeks in London & surrounding areas, experiencing British design influence on American decorative arts.
The Crescent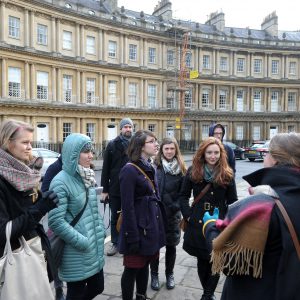 US URBAN CENTERS
In January, second-year fellows spend several days experiencing urban landscapes & material culture, with a focus on Americana, auction houses, & antiques.
Hispanic Society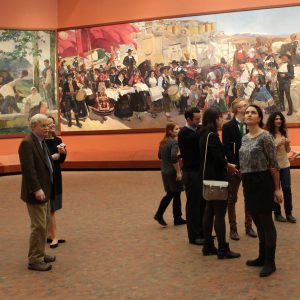 BEING A FELLOW and LIVING IN NORTHERN DELAWARE
100%
of enrolled M.A. students receive full funding—a generous annual stipend for living expenses and free tuition—for their entire 22-month course of study.
95%
of graduates from our program were employed or pursuing a PhD within 4 months of graduation.
25 – 50%
of Fellows also earn professional museum experience and a graduate certificate in museum studies or historic preservation, in addition to their M.A.
80%

or more of current Fellows typically live within a 15-minute commute of renowned museums and cultural sites including Longwood Gardens, Brandywine River Museum of Art, Hagley Museum & Library, Mt. Cuba Center; Nemours Estate; Read House & Gardens, and of course Winterthur Museum, Garden & Library. The balance choose to live within a 15-minute commute of all major Philadelphia museums, archives, libraries, cultural sites, urban parks & gardens.
COST OF LIVING COMPARISON
THE FELLOWS' BLOG — MATERIAL MATTERS
Laura Schmidt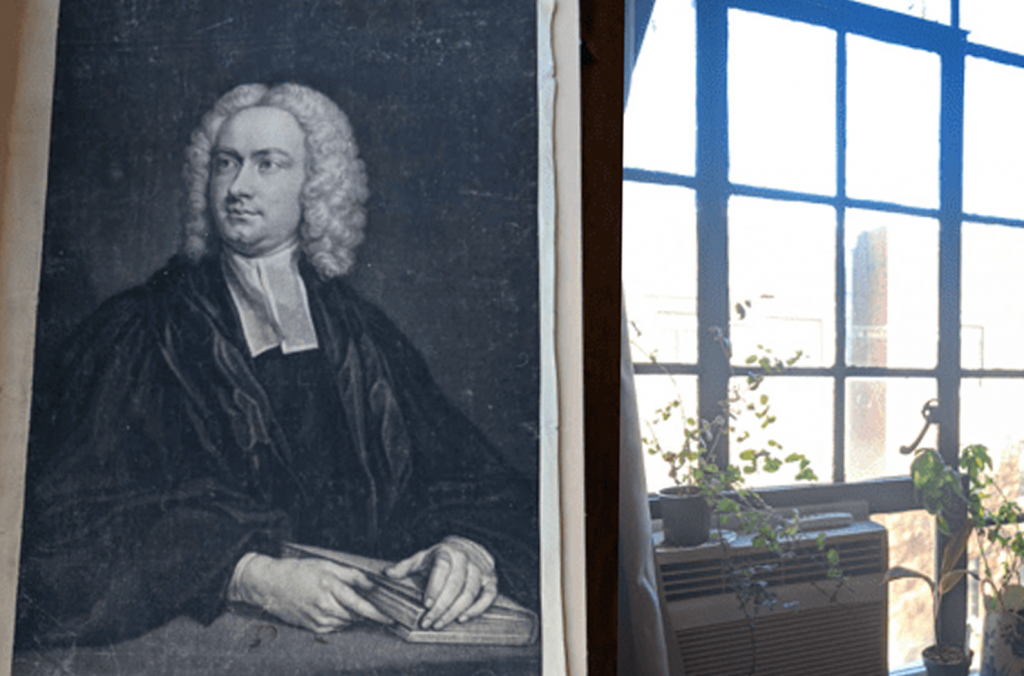 By Alexandra Izzard, Class of 2022
Examining this print in direct sunlight, its many flaws and relatively medium quality were quite evident. I could see the wrinkles in the paper, the scratches on the surface, and places where it has been later marked. The velvety blacks of the mezzotint were not very strong – the sitter appeared fuzzy and slightly undefined, ghostly in the bright light.
Though the subject is certainly interesting, I was more concerned with the materiality of the print, so the next step was to consider the lighting under which it would have been observed in the 18th century.
Laura Schmidt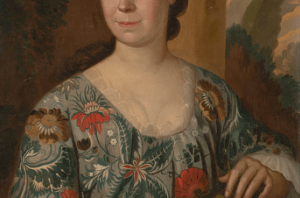 By Emily Bach, Class of 2022
The sitter eyes the viewer with flushed, rosy cheeks. Behind her, a surreal landscape of clouds, trees, and shrubbery twist and merge in an almost whirlpool-like manner that obscures the background. What remains in focus, instead, is the sitter herself and her exquisite textile. Unfortunately, the woman's identity remains a mystery, but analyzing her clothing entangles her in a story of traveling artists, cross-cultural encounters, and her own personal tastes and comfort.
An analysis of the flowered textile portrayed in the enigmatic portrait now residing in Winterthur's collection suggests that John Greenwood (1727-1792) likely painted the unidentified woman during his residence in South America.
Laura Schmidt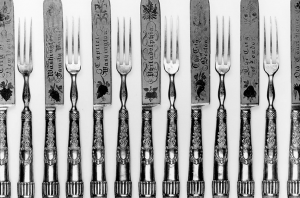 By Jena Gilbert-Merrill,  Class of 2022
A panorama on the blade of a knife is not something we are likely to encounter on our cutlery today. This set of forks and knives in Winterthur's collection, featuring cityscapes of Washington, Philadelphia, New York, Boston, and London, stands out for its unusual use of ornamentation. The cities, identified in Gothic lettering on the reverse of the blades, are accompanied by classical embellishment with decorative scrolls and sprigs of flowers, plants, and fruit.
This set was likely made in Germany sometime between 1830 and 1860, and was probably intended to be used for a fruit or dessert course.
LEARN MORE ABOUT WHAT THE PROGRAM CAN OFFER YOU

We will be offering four virtual/in-person Visit Days in Fall of 2023
Please join us for one—or all four!
Dates and Registration for Fall 2023 Visit Days will be October 6, October 13, October 27 and November 17.
APPLICATIONS ARE DUE  JANUARY 05, 2024 for Fall 2024 admissions.