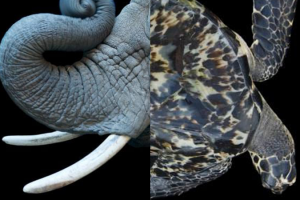 By Bethany McGlyn, WPAMC Class of 2020
My first days at Winterthur were a whirlwind of introductions, tours, names, and dates. While I began this program with some knowledge of American decorative arts, I quickly realized how much I had to learn. So, when it came time to pick my first object to research, I knew that I wanted a challenge. I was immediately drawn to a small, late 18th/early 19th-century snuff box made of ivory and tortoiseshell—two materials I knew nothing about.
I wondered how the craftsmen who created this box would have obtained these foreign luxuries. Where might these animals have lived? How were their tusks and shells transformed from tools for bodily protection to material indulgence?