The Winterthur Program emphasizes interdisciplinary study of ideas, objects, and contexts using the extraordinary collections of the Winterthur Museum, Garden & Library and field study of landscapes, buildings, decorative arts, and design to create a truly peerless education in material culture.
WINTERTHUR FELLOWS EXPERIENCE
INTERDISCIPLINARY LEARNING
INTERDISCIPLINARY LEARNING
Students engage
in both coursework
and field study
in all public humanities.
HANDS-ON STUDY
Students have access to renowned
public & private collections,
university and special collection libraries,
scientific laboratories, and multimedia design studios.
FACULTY MENTORING
Students build
life-long relationships
with distinguished museum
and university thought leaders.
PUBLIC SCHOLARSHIP
Students contribute to
ground-breaking scholarship
in public humanities
and material culture study.
PROFESSIONAL DEVELOPMENT
Students are exceptionally well-prepared
for careers in academic teaching,
art and antiques markets, consulting,
historic sites, museums, and preservation.
FROM THE DIRECTOR
Welcome to the Winterthur Program in American Material Culture.
Objects and ideas drive the Program. What was radical about the Program at its founding in 1952 was the inter-institutional commitment to treat cultural objects as critical forms of empirical evidence for many different scholarly disciplines and to teach in the Museum's collections. Those values continue to shape the Program today.
To learn about objects requires disciplined looking, inductive reasoning, careful recording, and sometimes scientific testing. All Winterthur Program students have the rare privilege of handling objects in the collection because studying things requires access to objects not just forms of representation.
The scale and depth of Program resources support a wide range of research and study over many different time periods and regions. Fellows now are as interested in the modern era as in the seventeenth or eighteenth century periods the Museum's collections are renowned for. The core components of the curriculum are taught at the Museum, primarily during the first year of study, but all fellows have the opportunity to work with all University resources and students—formally and informally.
Finally, the Program's small size, funding commitment, and cohort model permits us to offer an unparalleled level of mentoring and experiential learning, preparing our students for exceptional careers for more than 60 years.

Martin Brückner
Interim Director, Winterthur Program in American Material Culture
SOUTHERN US
Mid-June, second-year Fellows spend a week experiencing southern decorative arts, material culture, & ethnic communities.
South Union Shaker Village
NORTHERN US
In August, second-year Fellows spend a week experiencing four centuries of social, cultural, environmental, and political material culture.
Peabody Essex Museum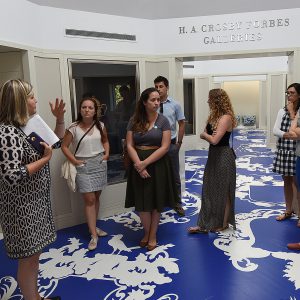 Unparallelled Hands-On Learning Beyond the Classroom
UNITED KINGDOM
In January, first-year fellows spend two weeks in London & surrounding areas, experiencing British design influence on American decorative arts.
The Crescent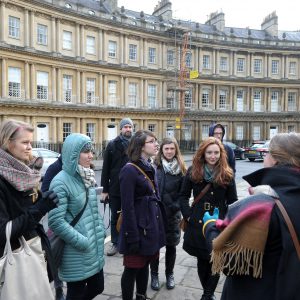 US URBAN CENTERS
In January, second-year fellows spend several days experiencing urban landscapes & material culture, with a focus on Americana, auction houses, & antiques.
Hispanic Society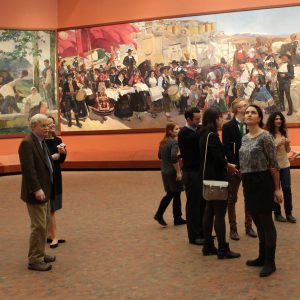 BEING A FELLOW and LIVING IN NORTHERN DELAWARE
100%
of enrolled M.A. students receive full funding—a generous annual fellowship grant (for living expenses) and full tuition scholarship—for their entire 22-month course of study.
90%
of graduates were employed or pursuing a PhD within 4 months of graduation in 2019, 2018, 2017, and 2016.
25 – 50%
of Fellows also earn professional museum experience and a graduate certificate in museum studies or historic preservation, in addition to their M.A.
80%

or more of current Fellows typically live within a 15-minute commute of renowned museums and cultural sites including Longwood Gardens, Brandywine River Museum of Art, Hagley Museum & Library, Mt. Cuba Center; Nemours Estate; Read House & Gardens, and of course Winterthur Museum, Garden & Library. The balance choose to live within a 15-minute commute of all major Philadelphia museums, archives, libraries, cultural sites, urban parks & gardens.
COST OF LIVING COMPARISON
THE FELLOWS' BLOG — MATERIAL MATTERS
Material Matters is a hub of innovative material culture research—the study of objects and what they reveal about individuals and societies. Material Matters is independently managed and written by the Fellows.
Laura Schmidt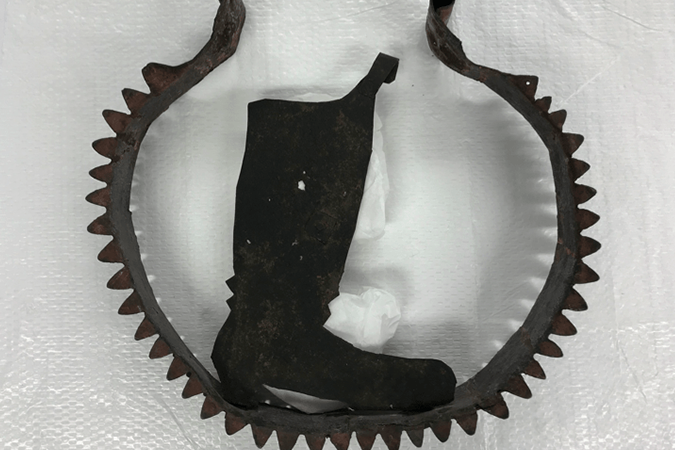 By Christopher Malone, WPAMC Class of 2021
The shoemaker shop sign located in the Winterthur Museum's Shop Lane is a great example of a late 18th- to early 19th-century trade sign which was easy to read from the street, used the traditional trope of the boot to signify shoemaker, and, according to paint analysis, was painted in various colors throughout its lifetime.
While literacy rates in the 17th century are very hard to determine, it's safe to say that school-age children and some adults, including people of marginalized groups, were not able to fully read or write. Literacy, however, cannot explain why simple signs with simple images were used for taverns, inns, and shops well into the 19th century when literacy rates must have been much higher than 200 years before.
Laura Schmidt
By Peter Fedoryk, WPAMC Class of 2021
Sitting directly in front of Catharine, I know she isn't looking at me. She's looking over my shoulder, when she was being painted, at James. He (James Peale) was probably standing a little behind me and to my left. I can tell from the way her pupils rise a touch higher in her eyes than they need to be to see me. Some portraits stare at you wherever you are, but not Catharine—her attention is fixed on someone else.
Catharine was born Catharine Bicking, then became Catharine Reynolds when she married John Reynolds; after he died, she became Catharine Kuhn when she remarried to John Kuhn. I know this because she wrote it down, or someone else wrote it down, and some third-party-else decided it was worth keeping.
Laura Schmidt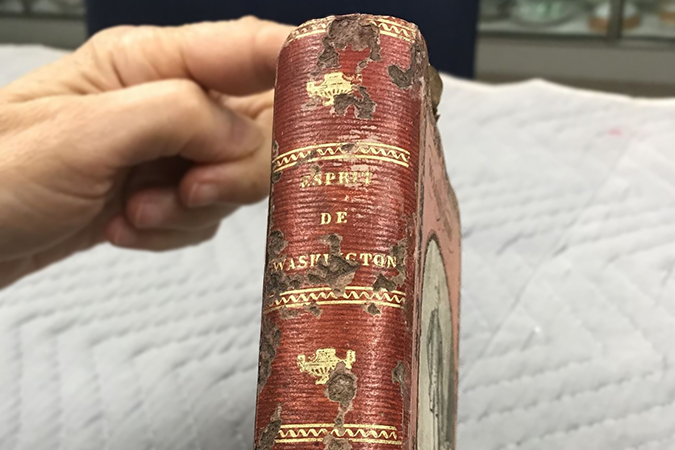 By Cara Caputo, WPAMC Class of 2021
With its paper covers and imitation leather spine, this flask would have easily blended in with a shelf of books, but once removed, its true function as a flask would have been immediately evident. Displayed in Winterthur's Albany Room, this flask is not meant to deceive visitors but instead invites them to consider the purpose of creating a flask in the shape of a book.
In 1822, the Fremy Brothers distillery was issued a "five-year patent for glass bottles of various sizes, having the shape of a book, and intended to contain liqueurs." The Fremy Brothers produced several book flasks with different covers and titles, encouraging consumers to collect them all until they acquired a complete flask library.
LEARN MORE ABOUT WHAT THE PROGRAM CAN OFFER YOU

We are happy to offer four virtual Visit Days in fall 2020!

 
Please join us for one—or all four!
To learn more and to preregister, please select your preferred date(s) below.
APPLICATIONS ARE DUE MONDAY, JANUARY 04, 2021
The Winterthur Program application process is holistic and welcomes applicants from varied disciplines.
The Winterthur Program admissions committee looks forward to reviewing your application materials.